Technology, innovation and research are of paramount importance in shaping economies, societies, industries, and individual lives. With its large pool of skilled professionals, strong IT industry, and growing startup ecosystem, India has made remarkable strides in various technological domains.
For more than three decades, CII has been undertaking various initiatives on building technology, innovation, and research as a movement across the nation. It has also launched a National Mission on Technology, Innovation and Research with emphasis on enablers like encouraging R&D investment, industry-academia collaborations, translational research, empowering women in research etc. for achieving sustainability through technology & innovation.
With this in view, CII proposes to host CII Technology Conclave & Innovation Awards 2023 with a theme – 'Future Readiness through New Tech Titans on 15 December 2023'.
The conclave will focus on exploring new and emerging technologies that are shaping the future and how businesses, governments, and individuals are preparing themselves for the opportunities and challenges of future.
Key Tracks
Charting India's path into top 25 Global Innovation Economies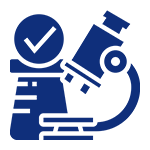 R&D amplification thru NRF: Pioneering the new way of innovation
Harnessing Technological Innovations for Circular Economy
Global Technology Trends Driving the Next Decade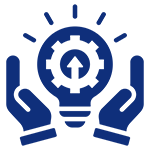 Pioneering Paths: Women Reshaping the Future of Technologies
Felicitation of CII Industrial Innovation Awards Ceremony
Co-organizers and Partners